Current Account Management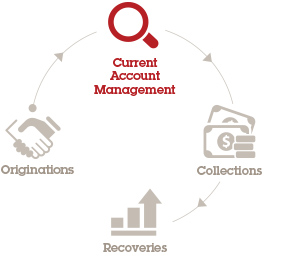 How do you manage risk with a limited view of a customer's credit activities?
With the introduction of CCR, the opportunity has never been greater across your product portfolios. By knowing which of your up-to-date customers are experiencing financial difficulty elsewhere, you can improve your marketing and reduce your risk exposure.
Some important questions to ask include:

With our Equifax Manage solution you can determine or improve your overall customer ratings with behavioural scores that predict the likelihood of up-to-date accounts experiencing a past due event. Scores can be calculated on your entire portfolio and returned for accounts classified at Significant Risk of Defaulting.
Through Alerts you can also be warned if your up-to-date customers experience financial difficulty at another credit provider or receive additional notifications for accounts in arrears that help determine the ability to self-cure.